Mathematical Communications
is published by the
Department of Mathematics
, J.J. Strossmayer University of Osijek in cooperation with the Osijek Mathematical Society. The journal was initiated in 1996.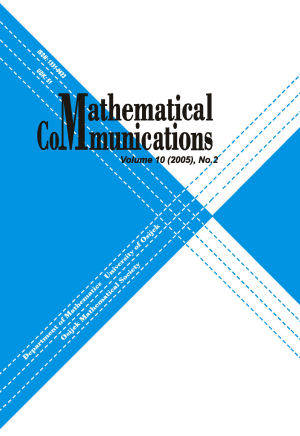 PLEASE NOTE that starting from 1 January 2013 editorial work related to Mathematical Communications will run using the Open Journal System (OJS – an electronic journal management and publishing system).
Previous issues are available at the Hrcak database - Portal of scientific journals of Croatia.
Announcements
No announcements have been published.